About The Parris Foundation
While TPF started like a "traditional" foundation, by focusing on funding (beginning with scholarships), we quickly identified that the number of STEM candidates from low income communities were limited. As a result, we shifted our focus to programming to expose young people to STEM at their most impressionable stage, middle school.
Thus, S.T.E.M.ulating Minds was born
The Origin:
In 2004, Tonya Parris founded a scholarship program for students from disadvantaged backgrounds who were pursuing degrees in STEM disciplines at Binghamton University. Parris being the first in her family to attend college and raised in public housing (from low income family) has the background to relate to the economically distressed communities that TPF serves
The partnerships and programs of the Parris Foundation are built upon the foundation laid by Parris's experiences working with the scholarship recipients during and after their undergraduate studies.
Mission
The Parris Foundation is dedicated to promoting educational opportunities and fostering awareness in science, technology, engineering and math (STEM) via scholarships and community outreach programs. The Parris Foundation currently fulfills its mission by:
Servicing disenfranchised communities by providing access to STEM education
Providing scholarships to students from disadvantaged, socio-economic backgrounds enrolled at an accredited college or university pursuing a degree in a STEM discipline
Collaborating with organizations focused on improving access to technology for low-income families
Vision
The Parris Foundation believes that attracting young people to STEM is the key to closing the achievement gap, and eradicating the disparity in academic performance between disadvantaged and privileged students. In an effort to break the cycle of poverty in underprivileged communities, The Parris Foundation equips disenfranchised students with the tools needed to pursue STEM disciplines, academically and professionally. The Parris Foundation's access programs provide extended learning opportunities to supplement and enhance in-school learning. The U.S. has lagged behind other countries in terms of global competitiveness in recent years; competitiveness will only improve if we start molding the next generation of innovators at a young age.
Exposure to STEM via The Parris Foundation's S.T.E.M.-ulating programs:
Provides supplemental education so that under-served students in urban areas are better equipped in their quest to compete as STEM professionals
Engages and intellectually challenges students to be innovative, analytical thinkers and problem solvers
Creates an environment where STEM fundamentals are not just read in a text book, but instead, made applicable to real-world scenarios
Nurtures students' innate curiosity to learn and explore
Showcases the vast opportunities available in all facets of STEM
Our Team

TONYA O. PARRIS
Tonya is the President and Founder of The Parris Foundation: S.T.E.M.ulating Minds as well as CEO of the Parris Group, Inc. A technology, financial, professional and personal development consulting and coaching firm that supports social and emotional learning, intelligence & responsibility seminars, workshops and retreats.
Prior to her commitment to be in service to others, Tonya followed her passion for technology and pursued a career as a Software Engineer in the Financial Services industry where she lived amidst the few Women on Wall Street who had global responsibility in the Information Technology Application Development space. Tonya has over 20 years of experience working for premiere companies like Deutsche Bank, JP Morgan Chase, UBS, Credit Suisse and served as a Vice President at Goldman Sachs for the majority of her 12 year tenure. Tonya began her career at Morgan Stanley after her studies in the Master's of Science in Engineering Program at the University of Pennsylvania's Moore School of Engineering. She completed her undergraduate studies at Binghamton University where she earned a Bachelors of Science in Computer Science at the Watson School of Engineering.
She currently serves on the Watson School of Engineering Advisory Committee, Educational Opportunities Program Council at Binghamton University and committed over 12 years of service on the Binghamton Alumni board of directors. While at Binghamton, Tonya became a member of Delta Sigma Theta Sorority, Inc and is currently an active member of Delta Sigma Theta's Montclair Alumnae chapter.
Having grown up in public housing in the Bronx, Tonya has a vested interest and can relate to the economically distressed communities that she serves.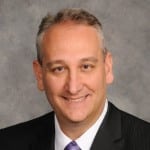 ANDREW CINQUINA
Andrew has more than 20 years of experience building trading systems for Equities and Derivatives businesses connecting to global exchanges. He is currently Executive Director at UBS focused on Electronic Trading technology for the Direct Execution business. In his role, he manages technology across the firm's global connectivity in the Americas, EMEA, and APAC.
The technology platform has been extended to include Equities, Options, Futures and most recently FX. Additionally, Andrew is responsible for the technology of UBS ATS, the firm's registered Alternative Trading System (ATS).
Prior to joining UBS, Andrew was an Executive Vice President at SunGard Brass where he was responsible for all of the development, which included the Valdi platform, the SunGard ATS, OMS Direct (the SunGard Smart Order) as well as other SunGard products. During his time at SunGard, he had to make key architectural decisions regarding the Smart Order Router and was responsible for the development and implementation of the ATS.
Earlier in his career, he held various positions with Goldman Sachs spending nearly 15 years there. He began his career as a programmer assigned to the International Equities trading technology team, moved to the NASDAQ trading technology team building order management and was ultimately responsible for the Goldman Sachs Equities Order Management technology platform.
Andrew graduated from NYU Stern School of Business with a BS in Finance and Information Technology. He also attained his MBA in Management and Finance with a concentration in International Business there as well.
Andrew was born and raised in the Bronx, NY and is a firm believer in strong education as the path to a bright future and has supported education at all levels.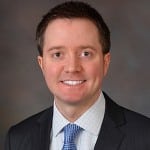 CRAIG VAN BLARICUM, CPA
Craig is a Kansas native living in Hoboken, NJ. He graduated from the University of Kansas and has spent his career as a CPA in public accounting performing financial statement audits for corporate and not-for-profit clients. In college, Craig served as treasurer for the Rock Chalk Revue philanthropy and as a site leader for Alternative Breaks.
In his free time, Craig enjoys traveling with his wife, working with anything related to technology, and running — he recently ran the Philadelphia Marathon and is doing New York this year.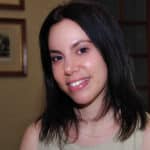 DANIELLE I. SCHAEFER
SECRETARY, LEGAL & COMPLIANCE CHAIR
Danielle I. Schaefer serves as Associate General Counsel at Millennium Management LLC in New York. Previously, Danielle served as Vice President and Assistant General Counsel at Goldman Sachs. She began her legal career as a corporate associate in the New York office of Stroock & Stroock & Lavan LLP, specializing in corporate and securities law, focusing primarily on mergers and acquisitions and derivatives.
Danielle received her J.D. from Fordham University School of Law and her B.A., cum laude, and M.B.A. from Binghamton University.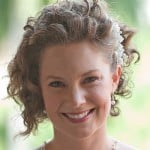 REBECCA ANDERSON
Becky is passionate about changing lives through education, and loves STEM! Currently Becky works as a Program Manager at Global Language Project. Before moving to New York City, she taught science, math and language arts in Japan and Colombia. She also worked as a specialist in IT for education as a Peace Corps Volunteer in the Dominican Republic. She has her masters in International Education Development from Teachers College and bachelors in education from the University of Kansas. Becky loves a good pun, especially if it's related to STEM, and her hero is Bill Nye.

JAMAAL BOURGEOIS
Jamaal is a tech-savvy business professional with an innate passion for consumer electronics, web technologies, and interactive media. A self-described computer nerd, Jamaal began his career as a IT professional in Goldman Sachs before leaving the financial services industry to pursue analytical roles in the high technology and entertainment/media industries.
An independent consultant, he now leverages his extensive analytical background, his solid business acumen and his deep routed fascination with technology to help companies with their digital strategy.
Jamaal holds a Bachelor of Engineering in Computer Engineering from Stevens Institute of Technology and an MBA from New York University's Stern School of Business.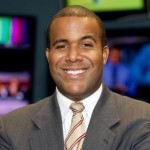 DON CHAMPION
PUBLIC RELATIONS DIRECTOR
Don is an Emmy Award-winning journalist. He's currently a Reporter at WCBS-TV in New York City. He also works as a Correspondent for CBS News Newspath.
Before arriving in New York City in 2013, he worked as a Reporter/Anchor at KMGH-TV in Denver. He's also worked as a Weekend Anchor/Reporter at WAPT-TV in Jackson, MS and KSNT-TV in Topeka, KS. In college he even worked as on-air talent for the award-winning talk show Teen Summit on Black Entertainment Television.
Don was awarded an Associated Press award for his live coverage of Hurricane Gustav in 2008. He also earned an Emmy Award in 2010 for Best Producer.
A Washington, D.C. area native, Don spent part of his childhood growing up in Germany. He later attended Towson University in Baltimore. Don is a proud member of the National Association of Black Journalists.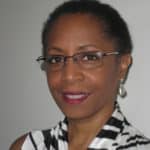 KATHERINE COLES
Katherine Coles is a result-focused, mission driven organization development professional, experienced in enterprise-wide initiatives, strategic planning, leadership development and coaching, team development and performance, curriculum design, and facilitation. She is a subject matter expert in group dynamics, process consultation and analysis, adult learning principles, and organizational effectiveness. Katherine has industry experience in transportation, financial services, health care, not-for-profit organizations, real estate development, and quasi-government agencies.
Katherine was an associate with Booz Allen Hamilton where her clients included agencies in the finance community seeking organization design and culture change, and the security and intelligence community seeking team and leadership development and facilitation. Katherine has designed and facilitated team development and leadership development workshops for organizations in Trinidad, the United Kingdom, Germany, and Panama.
Katherine also served MedStar Institute for Innovation's Simulation and Training Environment Lab (SiTEL) to improve internal and cross-functional communications. In this role, Katherine worked with all members of the organization to understand organizational culture, needs, and preferences to develop communication mechanisms and norms that increase employee engagement and ownership. Ms. Coles designed and facilitated team development retreats to build shared goals, responsibilities, and ownership as well as leverage shared resources and capacity.
Ms. Coles received her masters of science in organization development from the American University/National Training Laboratory MSOD program and graduated summa cum laude with a bachelor of arts in communication from Trinity University-District of Columbia.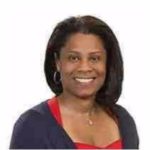 SCHONDA FIELDS
Schonda Fields is a seasoned sales executive with an established industry network driving sustainable market growth in the financial services industry. Currently a Market Specialist at Thomson Reuters, Schonda focuses on data analytics and is a subject matter expert in the development of passive products.
Prior to joining Thomson Reuters, Schonda was a Global Account Manager at London Stock Exchange Group for the FTSE Russell division. There she was a market leader in indexing and analytic solutions and also served as co-leader in the development of thirty-nine indices.
Schonda began her career in technology at Morgan Stanley as a business analyst. The combination of technology and business inspired her to join the firm's institutional equity trading desk. Her role as an institutional sales trader allowed her to leverage Electronic Trading technology in the efficient execution of business activities.
Schonda graduated from Boston University with a BA in Computer Science and holds an MBA in Finance from Fordham University. She is also a certified yoga instructor.
Schonda grew up in Bartlesville, Oklahoma and attributes her interest in finance and technology to her father, who was an oil trader for Phillips 66. Schonda firmly believes education and exposure are key components of one's success.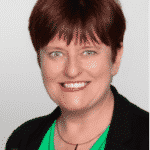 MICHELLE L. GARDNER
Michelle L. Gardner currently holds the position of senior director of prospect research in the Division of Advancement at Binghamton University.
Since joining Binghamton University in 1996, she secured such landmark gifts as the largest outright gift from an individual, the largest gift from an alumnus and the largest gift in kind to the University in support of Binghamton's Thomas J. Watson School of Engineering and Applied Science before moving to a central role in the Division of Advancement. After leading the "trust and gratitude" team of communication, stewardship and event professionals who shaped the University's image and brand with a specific emphasis on development communication and events, she was asked to oversee the acquisition and utilization of information from vendor-supplied data mining and predictive modeling tools to identify the heroes who will significantly build the base of support for Binghamton University.
A graduate of Carleton University in Ottawa, Canada, Michelle Gardner has specialized in public higher education fund raising – first in the Canadian market where degree-granting institutions are almost exclusively public, and then in the American market where the need of public universities to raise funds has grown at a dramatic pace – for twenty years.
Ms. Gardner had significant professional experience in the fields of community, media and government relations and volunteer management before she turned her attention to working with private donors to advance and support higher education. As a professional fund-raiser for Brock University, Wilfrid Laurier University and SUNY's Binghamton University, she has personally solicited and received gifts valued at approximately $100 million and made it possible for volunteers to raise in excess of $35 million. Ms. Gardner has presented internationally in the areas of major gift fund raising, capital campaigns, school-based annual giving and fund raising planning. She has served as an elected member of the State University of New York Council for University Advancement (SUNYCUAD) and as a volunteer with Habitat for Humanity. Ms. Gardner is a certified Lean Six Sigma Green Belt.
Michelle L. Gardner was inducted into the State University of New York Council for University Advancement (SUNYCUAD) Hall of Fame in 2011.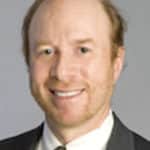 MICHAEL HERSKOVITZ
Michael is a Senior Vice President in the Fixed Income Operations Management and Technology area of Alliance Bernstien. Michael joined Alliance Bernstein in late 2006 from UBS where he was the Managing Director of Risk and Finance Technology group. Michael has held senior technology management and research positions with Morgan Stanley, including the London based role of international CIO, Merrill Lynch and Zurich- Scudder Investments. Michael started his financial services career working on Merrill Lynch's corporate bond trading desk as a hedging/arbitrage analyst before becoming a recognized innovator as a Mortgage-Backed Securities research analyst.
Over his 20+ year career in financial services he has had extensive analytical and technical experience with fixed-income, commodities, derivative products and risk management. Michael has co-authored two books and several research papers on Mortgage-Backed Securities pricing and analytics. He graduated from Carnegie-Mellon University with a BS in Operations Research and an MS in Industrial Administration.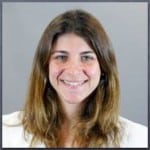 JENNY D. INGBER, PhD
Dr. Ingber is the Director of Science Programs at Bank Street College. At Bank Street, Jenny coordinates and facilitates the Tiorati Workshop for Environmental Education and the Kerlin Science Institute. She has been a NYC Department of Education (NYCDOE) science teacher, a curriculum developer on the NSF-funded IQWST project, an informal science educator with K-12 students, a science education researcher who studied teacher knowledge and practice, a science teacher educator at Teachers College, Columbia University and at Bank Street College, and a staff developer for the California Science Project at the University of California, Los Angeles (working with Los Angeles Unified Schools).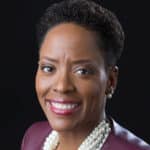 CORDIE LACEY
Cordie's career in Project, Program & Product Management spans over a period of more than 20 years, and has contributed to millions in revenues and increased profitability while working at top Corporate firms, including renowned business consultancy, McKinsey & Company, Inc. and currently, The New York Times' where she is Senior Manager of Digital Marketing Capabilities.
Cordie takes pride in having an exceptional ability to apply and combine both her business and technical background in a way that allows her to effectively partner with and lead cross-functional teams to deliver products that are sure to align with business strategy and revenue & cost saving goals.
Outside of her "day job", as an entrepreneurial and multi-faceted leader, Cordie continues to maintain a pulse on the entertainment industry while partnering with her veteran entertainer husband, CP Lacey to co-own LaceFront Entertainment, LLC. Through LaceFront Entertainment, LLC., they provide live entertainment, artist development and brand consultation services.
Over the years, Cordie has served in several capacities while giving back to the community, including but not limited to providing computer training for aging citizens, serving as President of National Association of Professional Women in Bethlehem, PA to facilitate the career growth of female business professionals, providing youth mentorship and career counseling, and preparing food for the homeless.
Cordie Lacey graduated Summa Cum Laude from Rutgers University and the New Jersey Institute of Technology with a Bachelor of Arts in Information Systems and Business Administration, and later with an MBA in Management from DeSales University.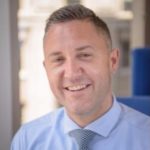 MATT LEANEY
Matt leads our Market Specialist Group who in partnership with Solution Sales are responsible for all new business. Market Specialists are the experts in our industry, our value propositions and our competitors and contribute unique knowledge to our clients.
Joining Thomson Reuters in London, Matt moved to New York in 2002. He has held a variety of customer facing roles across revenue retention, creation and strategy. In his prior role Matt created and led the Unity program upgrading legacy buyside desktops.
Matt holds a Business degree from Nottingham Business School, and is certified by the SFA in London. Matt is active with Harlem RBI, Junior Achievement and Futures & Options, all charities focused on underprivileged youth.

KAREN MYRIE
Karen is an Attending Pediatric Physician and she currently serves as the Director of Health Services for a NYC foster care/child welfare agency. This position is the perfect blend of her previous clinical & administrative experiences. The position also allows Karen to serve as a role model for many of the at-risk adolescents in her care. Professionally Karen believes strongly in patient education & advocacy and regularly uses her training in public health.
Karen strongly believes in community service & uses her involvement in several civic organizations to do this important work. She is a lifelong member of the Church of St Mark (Episcopal, Brooklyn); the NY Coalition of 100 Black Women, and Tau Omega Chapter of Alpha Kappa Alpha Sorority, Inc. She also serves on the Board of Edwin Gould Services for Children & Families and maintains ties to all of her alumni groups. She is also a member of professional organizations including the American Academy of Pediatrics & the National Medical Association.
Karen was born & raised in her beloved Brooklyn, and except for an 8 year period in the Bronx, has resided there all her life. Her education was through the NYC public schools, including the prestigious Bronx HS of Science, NYU, SUNY-Downstate College of Medicine & Columbia University School of Public Health. In her rare spare time, she enjoys sleeping, dancing, reading mysteries or watching black & white detective shows, knitting & crochet.
Karen's strongest characteristics are her loyalty, integrity, long-range vision and humorous but direct nature. These, along with her excellent communication skills & and strong administrative abilities are the combination that continues to serve her well as an exemplary leader.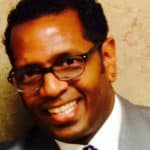 CARL LIGHTBURN
Carl is a Senior Project Manager, currently working with URS corporation, An international construction management, engineering and architectural firm. He currently oversees the construction of various projects throughout the city totaling approximately 100M. Carl also is involved in various community based projects in Harlem, such as the construction of new senior housing being developed by the Harlem Congregations for Community Improvement, (HCCI). Carl attended New York City Institute of Technology where he majored in architecture. He enjoys spending his spare time Biking, reading and traveling.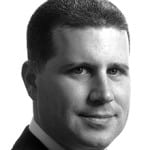 BENJAMIN A. WALTER
Ben is President and Chief Executive Officer of Hiscox USA, the US arm of the global specialty insurer. Ben joined the company in early 2011 as COO and served in that post prior to taking his current position in April 2012. Prior to joining Hiscox, Ben was a Managing Director at BlackRock, the world's largest asset manager, where he focused on global strategic and operations issues. He joined BlackRock via its acquisition of Barclays Global Investors, where he held a similar position.
Ben's previous experience spans a wide range of industries and functions. He ran the credit and loyalty business for Gap Inc.'s Banana Republic brand, worked with leading financial services and fintech companies as a consultant with the Boston Consulting Group, and served in a number of strategy and marketing roles at Continental Airlines. Ben has an MBA from Northwestern's Kellogg School of Management and a BA from Washington University in St. Louis. Ben is a member of the New York City chapter of the Young Presidents' Organization, and he serves on the boards of the Property Casualty Insurance Association and the Parris Foundation.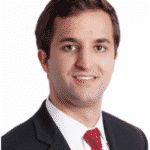 TAYLOR WATT
Taylor Watt is an Associate at Surveyor Capital, a global equity, long/short multi-manager strategy within the investment firm Citadel LLC. Prior to joining Surveyor, Taylor was an Associate at Silver Lake Partners, a private equity firm focused on large-scale private investments in companies within the technology, tech-enabled and related growth industries. He began his career in the Global Healthcare Group of Morgan Stanley's Investment Banking Division where he advised various healthcare companies on capital raisings and mergers and acquisitions. Taylor is from Charlotte, NC and graduated from the University of North Carolina at Chapel Hill with highest distinction, earning a B.A. in Economics and a B.S. in Business Administration.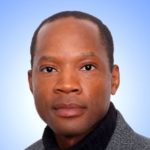 ITAI K. NDORO
Itai K. Ndoro is an experienced application developer and technology enthusiast who taught himself how to code since the age of 13, building several simulators, games and utilities for game development on the Atari STE personal computer. He graduated top of his class with a computer science and mathematics degree. He has spent much of his professional career building mission critical, high availability trading systems and managing diverse, global software development teams for the Goldman Sachs investment bank in the United States (based in New York) and the Pan Asia Pacific region (based in Hong Kong). After leaving Goldman Sachs (Asia), he consulted and worked with numerous tech start up companies in Hong Kong which he continues to do. Moreover, he is primarily working on virtual and augmented reality personal projects to explore the potential and capability of the technology. His technology interests also include deep learning and cryptographic currencies and systems (e.g. Bitcoin and Ethereum). In his spare time, he enjoys reading, film, photography, food and travel. He currently lives in Maplewood, New Jersey.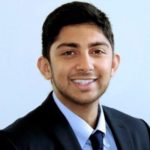 TAHA ADIB
CONSTITUENCY DEVELOPMENT & COMMUNITY OUTREACH CHAIR
Taha Adibis a currently a Teacher and Grade Level Chair at Democracy Prep Harlem High School. He has previously served as the Director of Summer Academy and has led a service-learning trip to Ecuador for his students. He is passionate about writing, civic engagement, and educational technology.Prior to launching his career in education, Taha worked in investment banking focusing on capital raises for startups. Taha earned his BA from Dartmouth College, during which he interned at the United Nations, and later worked with the US State Department YALI program in Business and Entrepreneurship.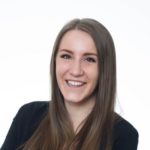 REBECCA HARRINGTON
PUBLIC RELATIONS COMMITTEE CHAIR
Rebecca is a reporter on the breaking news team at Business Insider. She was previously a reporter on Tech Insider's science section, covering all matters of science — from solar energy to Zika. Rebecca has also written for Popular Science, Scientific American, the Minneapolis Star Tribune, and the Minnesota Daily. She received her Master's degree from New York University's Science, Health and Environmental Reporting Program. Before that, she received a BS in Biology and a BA in Journalism from the Universit y of Minnesota. As a woman in STEM, Rebecca wants to encourage more girls and minorities that they can and should pursue careers in science. The Parris Foundation is a terrific organization aiming to accomplish that goal every day. For three glorious summers, Rebecca was an overnight camp counselor at YMCA Camp St. Croix in Hudson, Wisconsin where she grew up. She's so happy to be able to tutor kids again with the Parris Foundation on Saturdays. In her free time, Rebecca loves to cook, do yoga, and explore the greatest city in the world.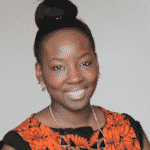 JAMILA ADAMS
Jamila grew up in the Bronx, NY where she witnessed the economic and educational disparities that existed in her community. She knew that she wanted to commit to a lifetime of service no matter what career path she chooses. At Binghamton University, Jamila was involved in The Black Student Union and was a member of Delta Sigma Theta Sorority, Incorporated. Serving as a mentor to males in a juvenile detention center in the U.T.U.R.N. program made her realized that access to education opened the door to many opportunities. It was then she decided that she wanted to go into education and served as a Teaching Assistant in The Parris Foundation Summer Math Camp. When one of her students showed significant progress in her posttest, Jamila realized her passion for education and made a promise to help other students do the same. She joined Blue Engine in the summer of 2013 committed to helping students realize that their zip code does not determine their destiny. Currently, she teaches Algebra 2/ Trigonometry at Bronx Leadership Academy 2 in addition to being head of the Math Department.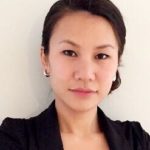 HELEN SU
Helen grew up in a family that instilled the value of education at a very young age. In the first twelve years of her life she received free education in a communist regime in China. She then spent the next twelve years in Canada receiving a western education where it cultivated individual thinking. However, both systems measure students with the same yardstick, standardized tests, which does very poorly in inspiring students to explore, experiment, and learn for their own interests. Helen strongly believes in equal access to education for all. She believes in inspiring our kids to learn for the right reasons such as interests, passion, and not to marginalize anyone based on grades. She is interested in tackling education issues like, is our current education system still an appropriate model to educate the young and prepare them for the future when technology is changing the way we live and work?
Her upbringing has allowed Helen to live and adapt to way of life in different cultures and countries. After she graduated from University of Toronto with a bachelor degree in Business Administration in 2005, she pursued a traditional career path in financial services. She first started as an Investment Representative at TD Waterhouse, the retail brokerage arm of TD Bank Group. She then sought out opportunities in investment banking and would later join Merrill Lynch Global Markets and Operations Group in Hong Kong in 2007. During her tenure at the bank, Helen had the opportunities to be partake in global initiatives such as the strategic migration of business functions to low-cost location, integration of global markets functions and platforms following the merger of Bank of America and legacy Merrill Lynch, and the development of global equity-financing risk platform.
After ten years of following the traditional career path, Helen decided to take a sabbatical from the corporate job. She went traveling solo for four months. From her travels and through the grapevine, an opportunity at a New York-based financial technology company took her to the Big Apple.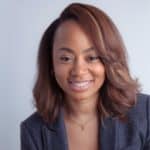 IMAN DEAN
Iman Dean is an operations and business development manager specializing in nonprofit organizations. With the exception of her former role as director of business development at The O Group, a creative luxury agency in New York City, she has largely reserved her talents for the world of nonprofits. Focusing on operations, business development, marketing and sales, Dean contributed her skills to The Fresh Air Fund and Hostelling International. She would work for nearly eight years at Hostelling – first as front office operations manager before moving on to become director of operations.
Dean's deep commitment to serving the youth and the underserved community would lead to her current volunteering roles as community leader and motivational speaker for The Young Women's Leadership Network, The New York Foundling and Jersey Cares.
With 15 years of event planning experience, Dean has a holistic expertise of hospitality and events. She has organized and executed over 200 corporate and social events, including six galas. She comes from an education and career specializing in business development and the culinary arts. While attending culinary school in New York, Dean worked for world-renowned restauranteurs such as Jean George, Nobu Matsuhisa and Mario Batali before embarking on a career in restaurant operations.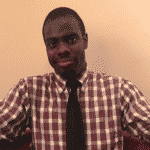 CHRISTOPER SIMON
Mr. Simon has been volunteering his services with The Parris Foundation since 2015; instructing and tutoring middle and high school students in various topics of math and science by providing motivation and direction as to where they may best exceed their expectations. It was through this experience where he substantiated his belief that STEM education is the key to economic prosperity; as it will enable the next generation of innovators to solve complex problems of today's world, in order for society to embrace the technological advances that affect everyday lives. Mr. Simon has put forth a considerable amount of time and effort to giving back to those less fortunate in order to strengthen the education, well-being, and development of vulnerable children and families across the New York City region so that everyone has the support and opportunity needed to maximize their potential because he believes that every child deserves an equal chance at success.
In addition to his extensive background in the judicial system, Mr. Simon is well-experienced in working with preschool, primary and elementary school children. During his two year tenure as Group Leader with the Police Athletic League, he pursued new learning tools to enhance educational programs, generate classroom excitement by introducing hands-on lessons and programming, and devising and implementing cross-curricular units to link math and history concepts.
Mr. Simon is a well-experienced legal professional adept in data analysis and legal document production; with a strong interest in governmental affairs and public policy. His professional experiences with the New York State Assembly, the Kings County District Attorney's Office, & the New York State Attorney General's Office have allowed him to acquire the skills necessary to provide clear and precise information based on complex research findings.