Programs designed to help middle school youths with lowest proficiency:
Every Saturday 10am – 4pm; Tutoring Tues & Thu 3:30-7:30pm
A total of ~248 hours Annually (2.5 months of add'l school)
Engaging: Middle & High school Students
Students travel to Harlem and the Upper West Side from the Bronx, Brooklyn, Queens, and various parts of Manhattan
MATH
Pre-Algebra
Algebra
Geometry
Trigonometry
Calculus

SCIENCE
Earth Sciences
Life Sciences
Physical Sciences

TECHNOLOGY / ENGINEERING
Computer Programming
Robotics
Circuits / Arduino Boards
Mobile App Programming
S.T.E.M.ulating Minds Lifecycle
Our programs provide extended learning opportunities to supplement and enhance in-school learning through six key components:

Common Core State Standards Initiative
S.T.E.M.ulating Minds is one of the few extended learning programs (in NYC) helping to prepare youth for NY Common Core State Standards Math Assessments
A new baseline for grades 5 – 11 adopted in 45 of 50 states
Standards are designed to be robust and relevant to the real world, reflecting the knowledge and skills that our young people need for success in college and careers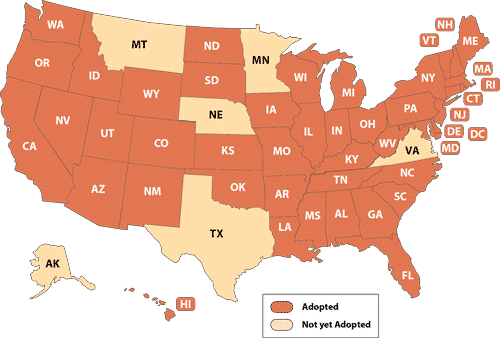 Participant Lifecycle
Programs are designed to develop youths from middle school "tween-agers" to post graduate young adults through four distinct phases:
Exposed in Intermediate/Middle school (Summer & Weekend Enrichment Program)
Nurtured & Developed in High School (Coaching & Tutoring Program)
Supported in College (Scholarship Programs- if pursuing STEM discipline at an accredited institution)
Engaged as a Young Adult & Professional (Volunteer Program – Pipelined from pool of Scholars)

Afterschool Tutoring
Tutoring
Homework help
Test Preparation (Regents, State Assesments, SHSAT, PSAT, SAT)
Additional Enrichment
Tuesdays & Thursdays 3:30pm – 7:30pm
Individualized and group assistance with primarily
Math & Science
ELA and
Social Studies assistance is provided upon request
Current space only allows up to 12 students per hour
Digital Inclusion Grant
Juan is in 10th grade and joined our S.T.E.M.ulating Minds Program in the Fall 2012. Juan has attended every session since (and travels 1 hour each way from Queens).
As an 8th grader, Juan successfully took the 9th grade Algebra regents and began attending Brooklyn Tech Fall 2015
Prior to Juan receiving our digital inclusion grant he and his family did not have access to a computer at home.
Juan learned how to write computer programs in the Summer of 2013 and used his computer to develop a game that he show cased at our open house in the Fall of 2013.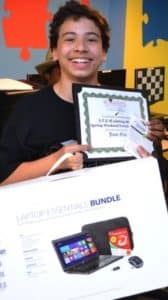 Summer Research Scholarship
Christopher, received our summer research scholarship as a rising senior at University of Maryland Easter Shore (UMES) majoring in electrical engineering.
TPF funded 2 years of summer research that allowed Chris to work Dr. Ron Miles who invented the smallest directional microphone. Dr. Miles (a Mechanical Engineering Professor at Binghamton University) needed a student to help him place that microphone into hearing aids and Chris aided in that process with a research scholarship provided by TPF
The smallest directional microphone invented by Dr. Miles has several pending patents and the hearing aid that our Scholar, Chis worked on with Dr. Miles is currently being tested to go to market.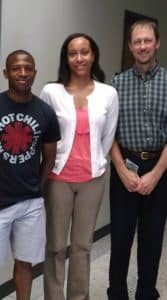 How To Enroll
The Parris Foundation provides the following to participants free of charge:
A comfortable, respectful and nurturing student working environment

A clearly defined course curriculum with appropriate supervision, assistance and direction

An assessment of your current skill-set to help provide the best learning tools for your personal needs

Ability to learn at an individual pace and one-on-one instruction as required

Eliminate

summer learning loss

of relevant core curriculum topics taught at your school

(summer only)

Fun and creative use of technology and interaction to keep you engaged

A post curriculum assessment to determine your level of growth